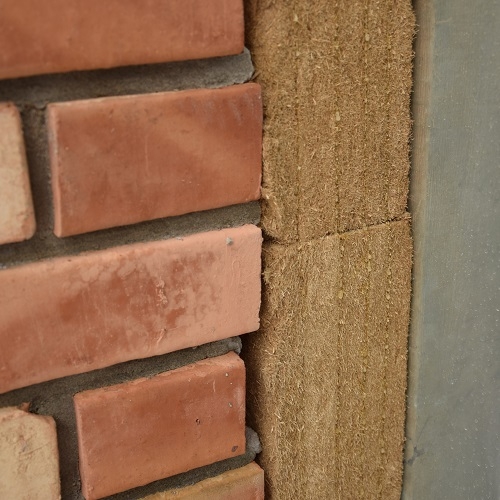 Insulation of external walls improves thermal insulation capacity - improves energy efficiency of the external wall and in consequence reduces the cost of heating the building and improves comfort. Insulation of external walls applies to new building and is an important part of the design, but also applies to already existing buildings.

VestaEco boards are used when erecting new buildings but also during thermal insulation process of already existing buildings. Proper selection of the product allows to use it in brick and mortar buildings, as well as timber frame buildings.
VestaEco WALL is often used in ETICS system used to insulate masonry walls because of the high vapour-permeability of the lignocellulosic fibres, ease of processing and because it provides a stable base for mineral plasters. Diffusion-open structure enables removal of large amounts of technological water which may evaporate from the building for years after it has been occupied.